MARKETING & EXPORT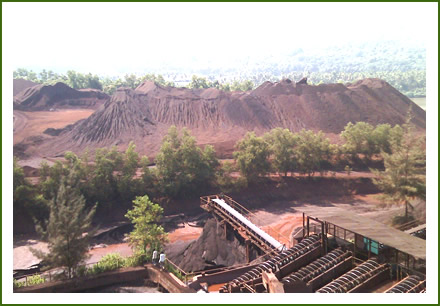 Today, the Company has a capacity/ marketing arrangement to sell on steady basis PLUS 2 million tons per annum of Processed Iron Ore to China, and the Middle East,  who have been fully satisfied with DMC's track record for maintaining quality standards. We propose to recommence our sales to Japan as was done in the past for many decades.

With the help of various Ore bodies the Company can cater to the various requirements of the Buyers by blending the cargo.
Presently in order to increase the volumes, the Company exports Fe 54/53% Fines and lower Fe grades, apart from Fe 58/57% Calibrated Lumps and lower Fe grades. However the company can switch over to higher Fe grades depending upon the market situation.