INFRASTRUCTURE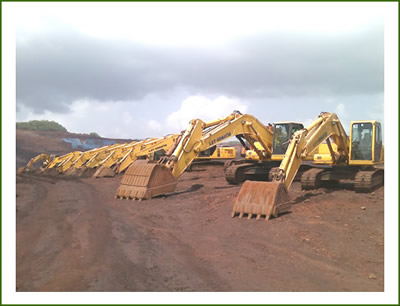 MINING MACHINERY
The company relies on a mixture of own and hired machinery to cater to varied operations by use of Ripper Dozers, Hydraulic Excavators, large 35 tonne Dumpers and a fleet of 250 Tipper Trucks at its disposal.
ANALYTICAL LABORATORY
The company owns a fully-equipped Analytical Laboratory for in-house Quality Control for deriving the physical and chemical elements of the Iron ore.Some of chemicals used in the laboratory are imported, including benchmark samples, to calibrate the equipment.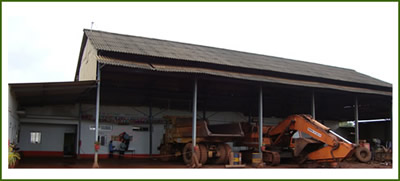 The Company runs a full-fledged Garage with equipment and spares to maintain it's entire fleet.